Founder Director's Vision
Creation of Nation's Future
Among the prominent Educational Institutions in Chandigarh Gyandeep Model Sr. Sec. School occupies a place of pride. The School is imparting education from pre nursery to class XII. The School symbolizes the true spirit of dedications to the task of maintaining high standard of education. We believe that there is no activity more self rewarding than the services to the child. Gyandeep group of School is an honest attempt to serve the child. The Builder of humanity the institution aims to help the children grow into able citizen with a sense of pride of being Indian and a dominant urge to study and understand Indian heritage, culture and traditions. The institution strives to develop the various facets of Childs personality through quality education.
We aim to help children develop a well rounded personality through sound foundation in academics, active participate in sports, art and cultural activities. We encourage freedom of expression, creativity, spirit of adventure and dignity of labor. We encourage the children to take responsibility and develop a healthy respect for society and social causes. Our students have shown excellent not only in academics but in extracurricular activities and other fields also.
We are passing through tough competitive period. Technology is its driving force quality education and hard work that will lead our youths to the right direction. The institute has a team of sincere, hardworking and dedicated staff whose restless efforts have yielded excellent results year after year.
Ms. S. Deswal
Director
principal@gyandeepmodelseniorsecondaryschool.com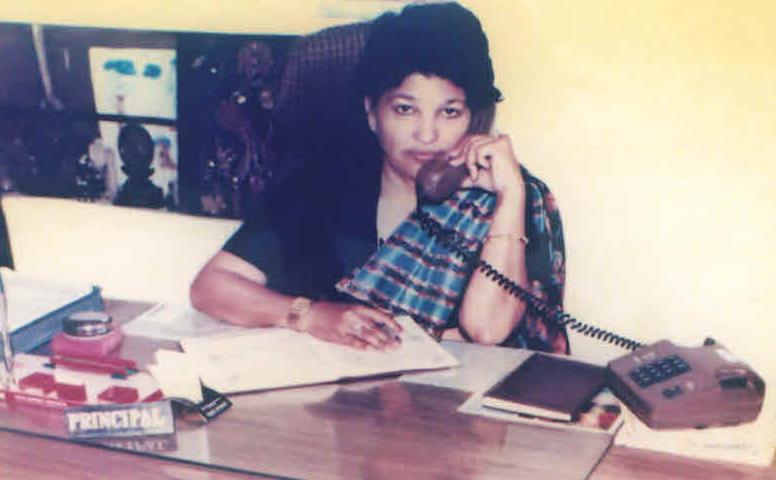 Ms. S Deswal (Director)
B.A. (Hons.) M.A. (Hist., Pol. Sci.) B.Ed., D.I.P.T. Gyandeep Model Sr. Sec. School (Recognized) Sector 20-C, Chandigarh Phone: 707524
From Principal's Desk
Empowering the children to live happy fulfilled lives
The school offers an educational programme providing nurturing environment to foster maximum academic, personal, social and physical deveopment of children in a holistic manner. The school constantly strives to impart socially-relevant, value based education thathelps our budding youthmould into responsive and resposible members of a comprehencive social order. Initiatives that help to reinforce students' strengths and abilities are consistently taken up through an array of activities that not only hone their tallentsbut also empower them to become all-round achievers. The school lives upto its vision by encouraging students foster virtues like humility, discipline, compassion and positive attitude which help them become globally conscious citizens.
Gyandeep Smart School
Sector 20-C, Chandigarh Phone: 707524
Salient Features
No exams Pre-Nursery, Nursery & K.G.
Minimum Home Work
Play and activity room fitted with projector for pre-Nursery to class I
Amalgamation of modern and traditional values
Highly Qualified and experienced staff
Spacious Playgrounds.
Facilities for snookers, judo, karate, yoga, NCC, NSS, Girl Guide, Music Dance and Fine arts, Gymnastics, Basket Ball , Table tennis and Badminton
Multimedia Computer Aided Education
Technology Aided Learning(TAL)
Fully Equiped labs for physics, Maths, Chemistry, Biology, Home Science and Computer Science
Sole aim is to provide quality education in English Medium at affordable fee structure
Regular Medical Check Up and medical facilities available from 8:00 AM to 2:00 PM
Gyandeep Children Welfare Society with its two well-established institutions in Chandigarh and Panchkula has expanded its area of services and turn its achievement into a new effort.
Todays Life is on the run. Technology is its driving force. To move with the changing time Gyandeep is a proven performer while expanding its services in Chandigarh turns a New Leaf turns HI TECH.
Gyandeep as the name suggests is an effort for the well being of all especially children without any consideration of caste, creed & color, Institutions motto Arise, Awake and Attain Enlightenment suggests that this effort is to go non-stop. It is powerful mission statement of an institution.
Where every child is loved and cared for.
Where every child grows without any fear of favour.
Where recognition of merit encourages to dream big, to do big.
Where every childs inherent potential and inborn goodness are brought into play to make him tall in success and tall in human values.
Where institutions name and its secular environment inspires respect for all cultures and faiths.
Where teachers are more like models / guides / friends rather than trainer and instructors.
Where expectations of parents are respected and their opinions received with ever-open mind.